December 27, 2020

matthew25house
Matthew 25 House feeds over 1000 on Christmas day – Matthew 25 House has fed over 1000 people on Christmas day. The program dubbed Christmas soup kitchen is normally organized in collaboration with Youth Alive, a youth group of students from several tertiary and second cycle institutions.
This year's edition of the program which began 10 years ago saw the youth group and staff of Matthew 25 distributing food, drinks and other items to people on admission at the Children's ward of the Koforidua Regional Hospital, St Joseph's Hospital, the Koforidua Prisons and several hundred vulnerable on the streets of Koforidua.
Matthew 25 House feeds over 1000 on Christmas day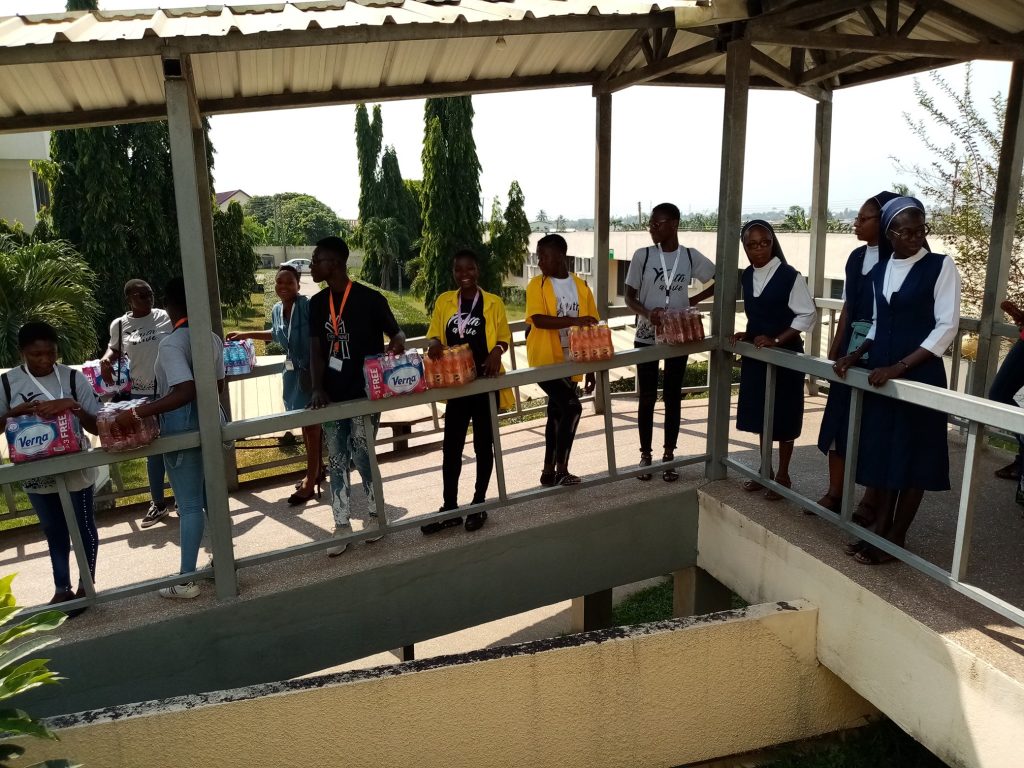 The Municipal Chief Executive of New Juaben North Municipal Assembly Ms Comfort Asante who also donated towards this year's event joined in the event.
She joined the Director of Matthew 25 House  Monsignor Alex Bobby Benson to visit patients on admission at the St. Joseph's Hospital.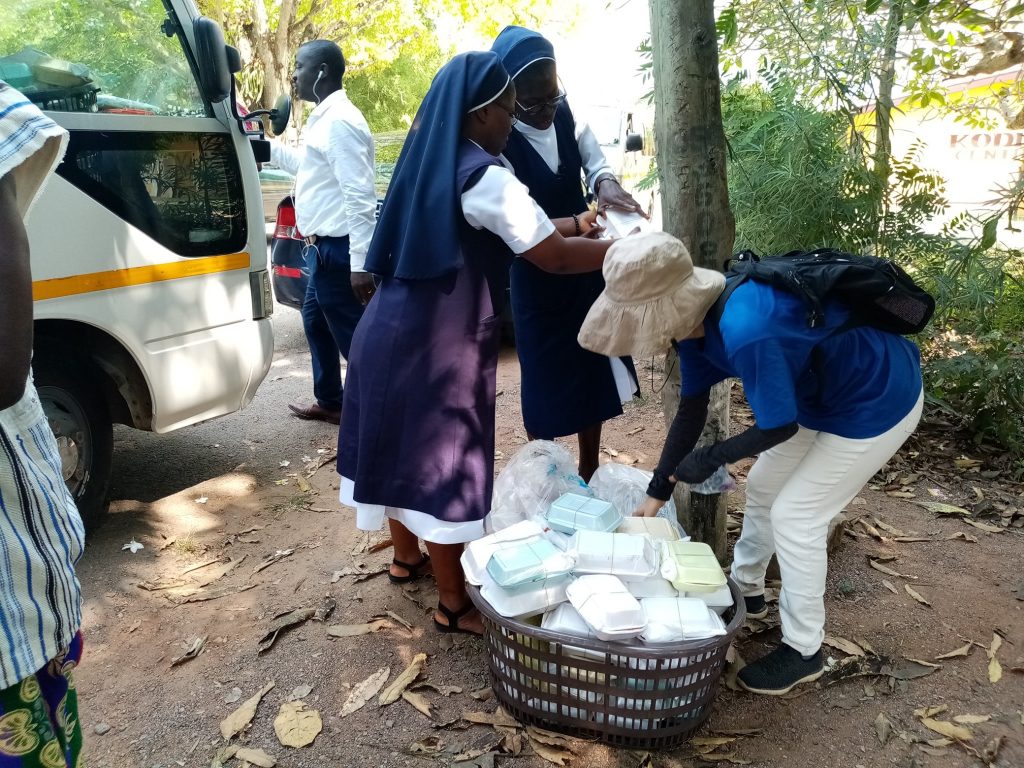 She encouraged the staff of the hospital and patients to also take advantage of the festive season to show love to those in need.
Speaking to the Youth Alive group on the Pope John's Senior High School and Minor Seminary before the distribution began, she advised them to take up volunteering. She noted that volunteering "isn't a common culture in Ghana but is part of nation-building".
Three Catholic Nuns from the Mother Marie Postulancy at Atekyem joined in the program and expressed their joy to be with the team distributing food to those in need during Christmas.