Matthew 25 House marks breast cancer month| The Matthew 25 House has observed the breast cancer month with activities at its monthly socialization meeting this October. October has been observed as the breast cancer month with a lot of activities happening around the country.
During this month's socialization meeting, clients of the House marked this observation of breast cancer with a public education presented by the JICA volunteer at the House, Kyotani Eri aka Abena Eri.
During the meeting, Abena took time to explain to the House what breast cancer is.
Matthew 25 House marks breast cancer month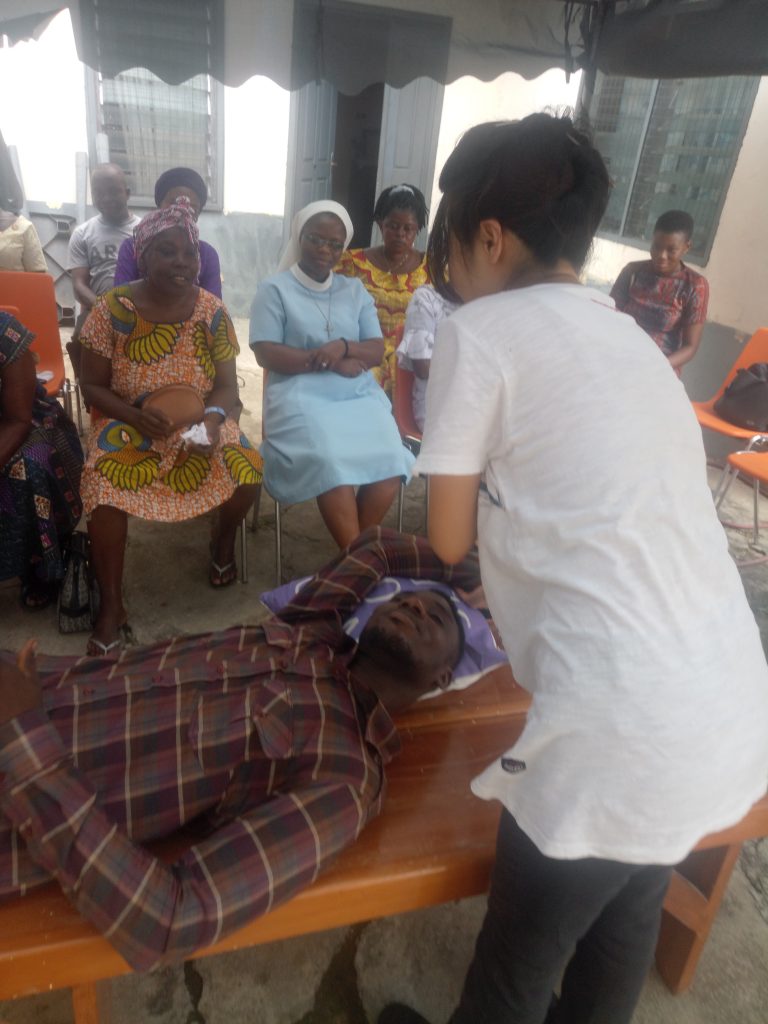 She made it clear that breast cancer is not a curse and is not caused by spirits as percieved by others.
To make a strong case, Abena quoted Dr. S. B. Ofori, a retired dematologist who spoke at the breast cancer week program jointly organized by the Koforidua Regional Hospital and the JAED Foundation that, "many people report breast cancer when it is too late"
Using an improvised meniature breast with a lump inside, she took time to show participants present how to locate a lump. She then demonstrated how to do self check on one's breast.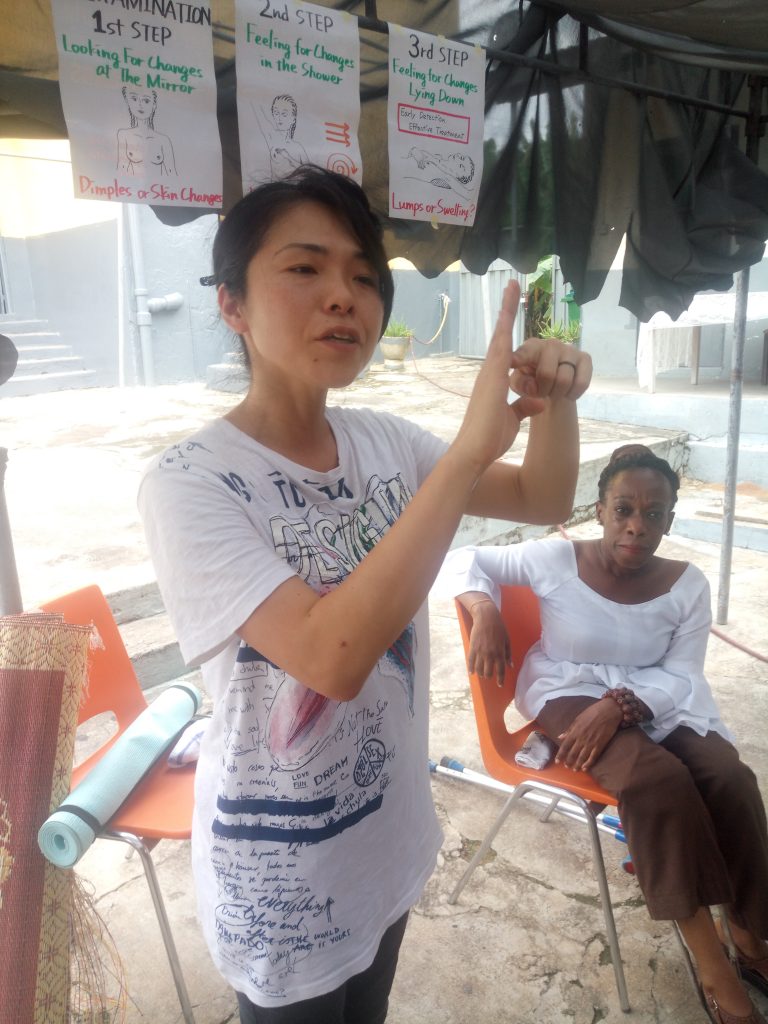 She urged the clients of the house to report any abnormality that they observed in their breasts to the hospital for further examination.
She also noted that men were also at risk of getting breast cancer and that it is not only a disease for women.
Sisters from the Catholic Church who had visited the House took turns to express their satisfaction at the presentation and demonstrations.