The Matthew 25 House, together with students and two Professors from the Providence College in the USA have undertaken voluntary testing services at Nkurakan.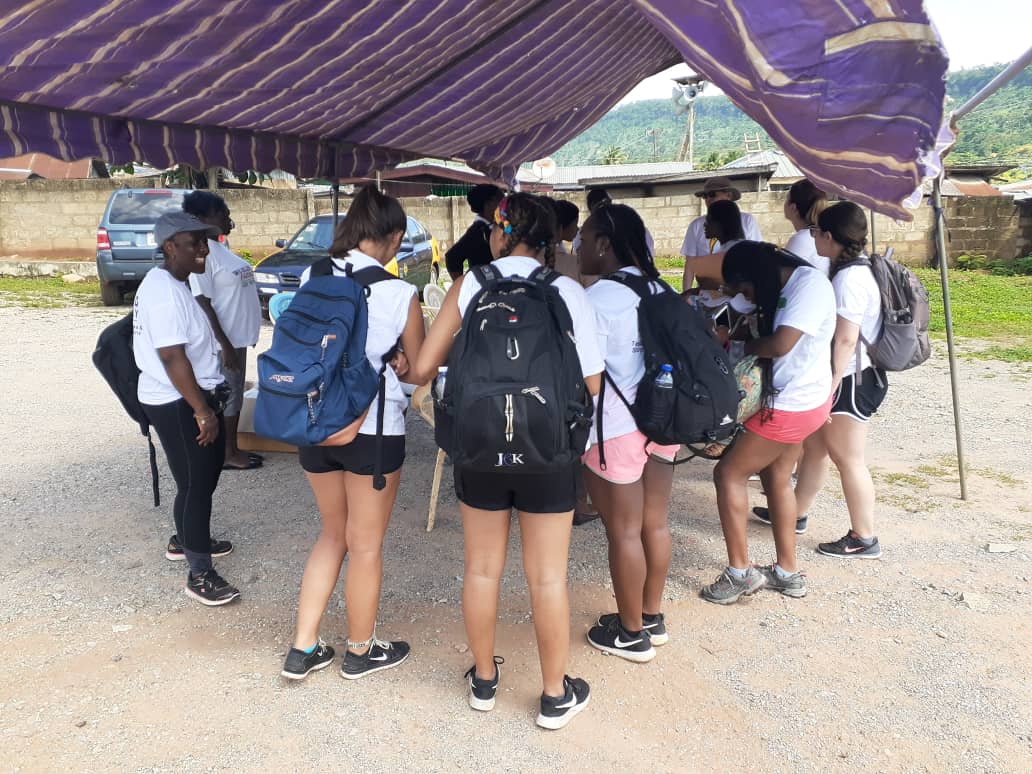 The exercise was part of a three day intensive educational tour undertaken by the College.
For years, students of the college have been paying such educational visits to the house.
These visits mostly end up at the monthly socialization programs held at the House.
This year, under the Maymester program funded by Dr Robert Gallo six students and two lecturers embarked on the program and were involved in the activity at the Nkurakan on Thursday.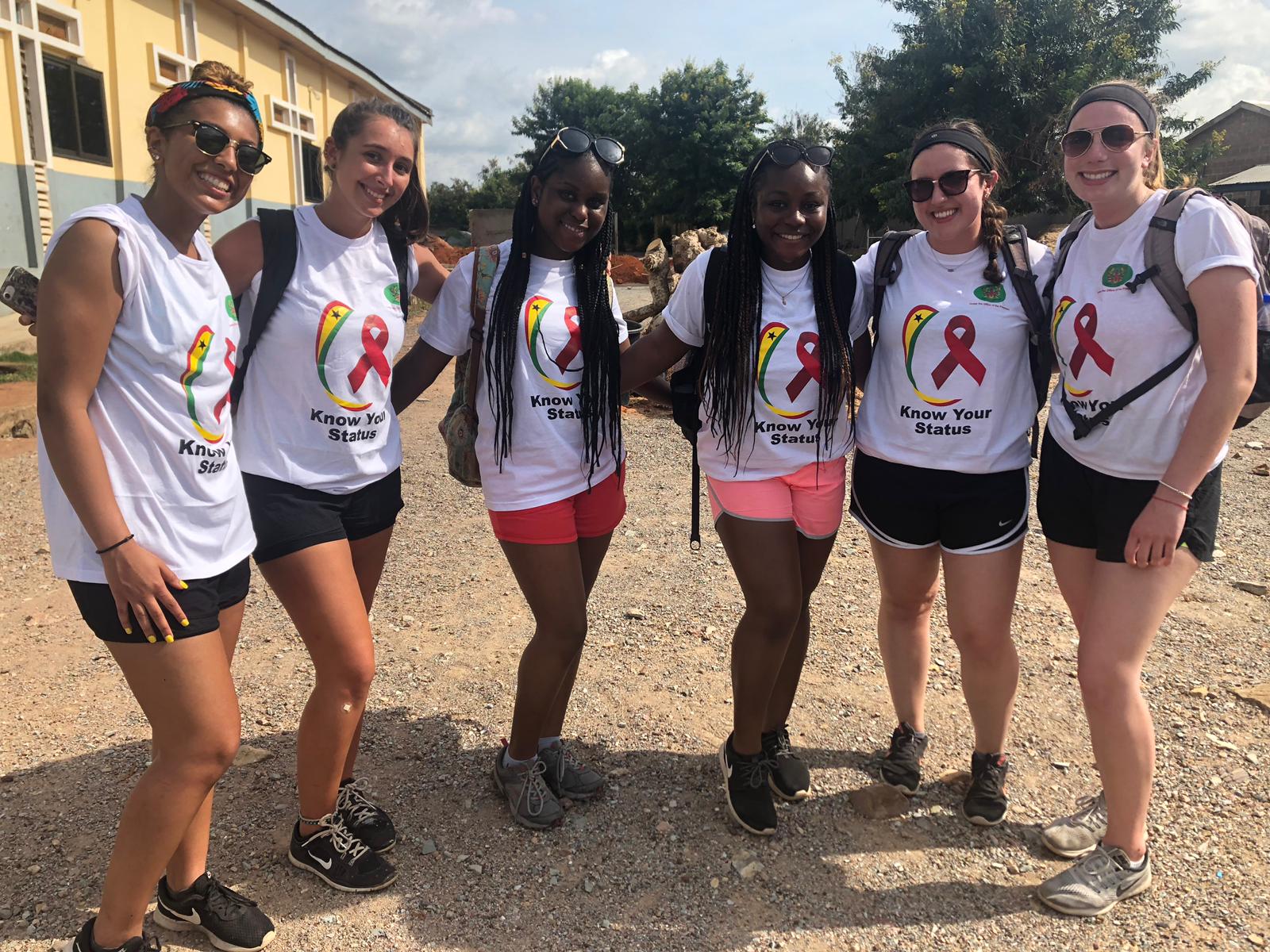 The students are:
Haylee Morgan, who will be a Senior (fourth year) majoring in global & social studies
Kyra Foss, who will be a Junior (third year) studying health policy
Hannah, who will be a Junior (third year) health policy
Joleen will be a Junior (third year) studying biology and psychology
Deyssa will be a Junior (third year) studying biology
Kaila will be a Sophomore (Second year) studying biology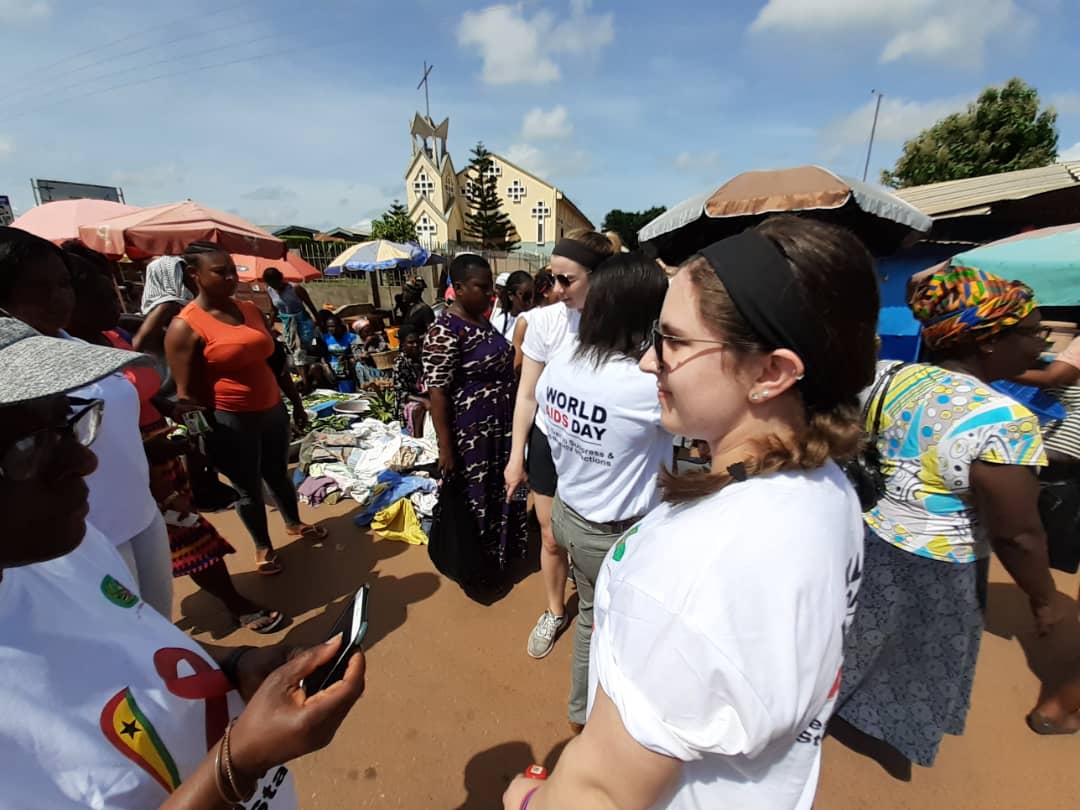 The two lecturers who accompanied the students are Prof Comfort Ateh Phd, an Agronomist and Science Education Professor, and Dr Dr. Terence McGoldrick, who is a member of the board responsible for handling issues related to studying abroad programs.
The main task of the students was to encourage people to voluntarily access the testing services to know their status.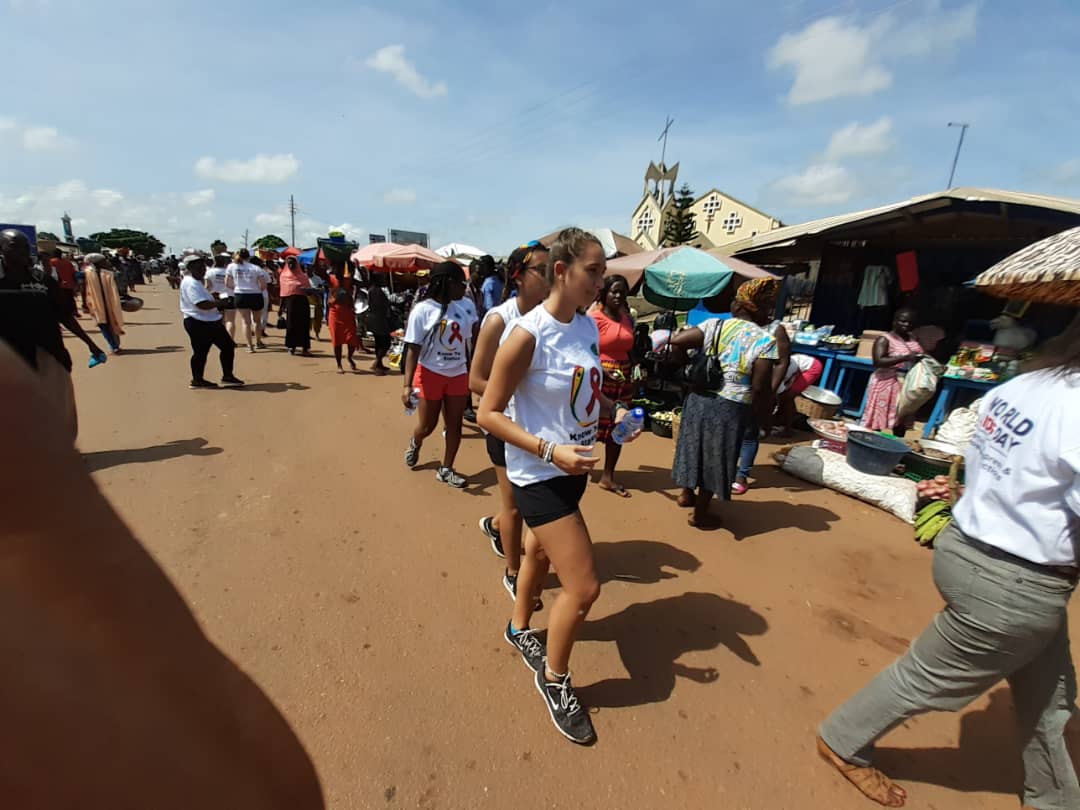 Within the day, the students worked hard, despite the language barrier. They however, through interpreters managed to speak to many people in the market and on the streets of Nkurakan.
Through their efforts, 566 people got tested to know their status.
The program was with the collaboration of the Ghana AIDS Commission, Ghana Health Service and PROMDEL Group Consult, led by Golda Asante, Former Technical Coordinator at the Ghana AIDS Commission.
During the debriefing period after the hectic day, Professor Ateh said, it would an unforgettable experience for the students.