The Matthew 25 House has hosted personnel from peace Corps in the East Akim Municipality on a familiarization tour of its activities and current hospice project.
The team, numbering about 24 was made up of eighteen (18) Foreign nationals from various states in the United States of America and 6 Facilitators.
The team, who are in Ghana to volunteer in various Health related areas, took turns to interact with People Living with HIV who are cared for by the House. They asked questions related to Stigma Reduction, Support Services for PLHIVs and other HIV and AIDS related issues.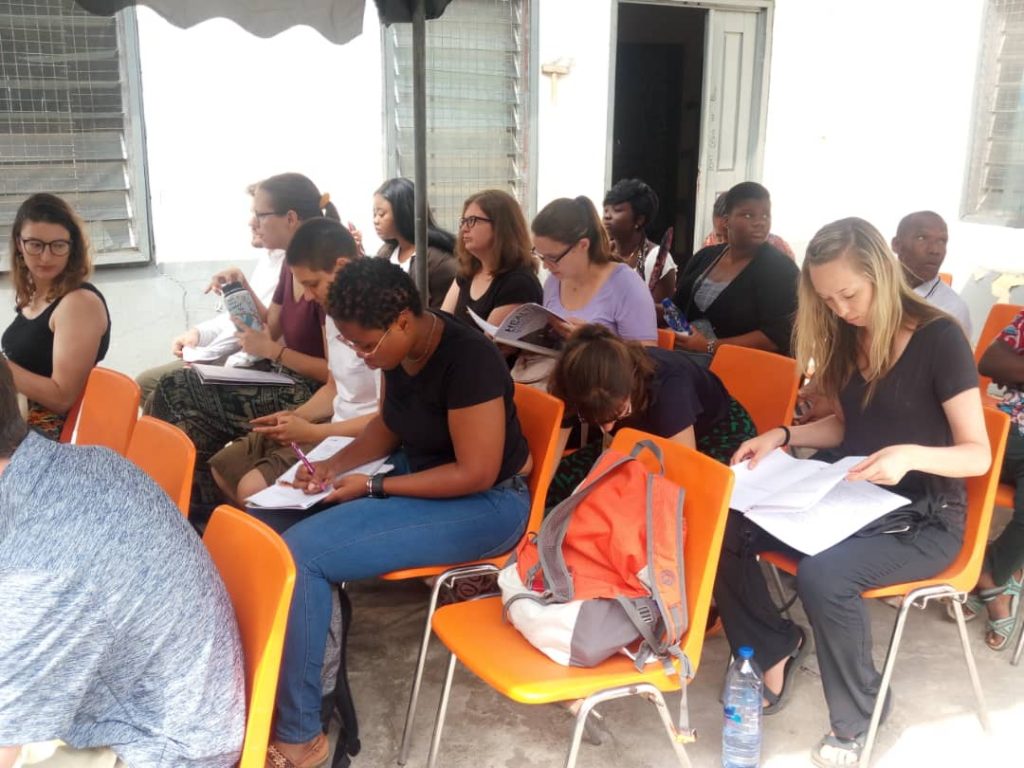 Their questions were answered by Rev Monsignor Alex Bobby Benson who has been running the House for close to 20 years.
Rev Monsignor Alex Bobby Benson took time to introduce the People under his care to the team, they team then took time to interact with them as well.
They listened to the sad stories of how each of them through unbearable stigmatization and from family members had to leave and could not find any other place than to turn to the house for solace.
Currently most Philanthropic Non-Governmental Organizations (NGOs) that rum programs in the area of HIV and AIDS have become dormant, while others have folded up due to lack of funds.
The Matthew 25 House is currently the only NGO in Ghana that still houses and provides care for People living with HIV and AIDS and Orphaned and Vulnerable Children. (OVCs)
After their interaction, Monsignor Bobby Benson took them on a tour to the current Hospice that is being built in the Osabene suburb of Koforidua.
The team was impressed to see a hospice, the first of its kind in the country, and in West Africa.
The leader of the team Richard Yaw Agyarko expressed surprise at the shear magnitude of the project.
The Hospice when completed will house 24 bedrooms, a community room, dining halls, physiotherapy rooms, offices and gardens.
The Executive Director of the House, Monsignor Bobby Benson was happy with the visit and encouraged the team to frequent the house anytime they wanted to know more.