Six students and two lecturers from the Providence College in Rhode Island, USA have visited Matthew 25 House.
The visit is part of an intensive three day educational trip to the NGO.
For years, Students from the college have been paying such visits to the House.
This year, the College together with the House put together an intensive program for the visiting students.
The guests first visited the ART site at the Koforidua Regional Hospital.
This was for them to get to know how People Living with HIV are treated in Ghana.
Presentations were made to them, after which they were taken to the various sections of the site.
This was followed by questions from the students.
After the question and answer time, they made their way to the Matthew 25 House to join the usual monthly socialization meetings with the PLHIV.
At Matthew, they joined the worship session, and then were divided into groups to interact with the PLHIV.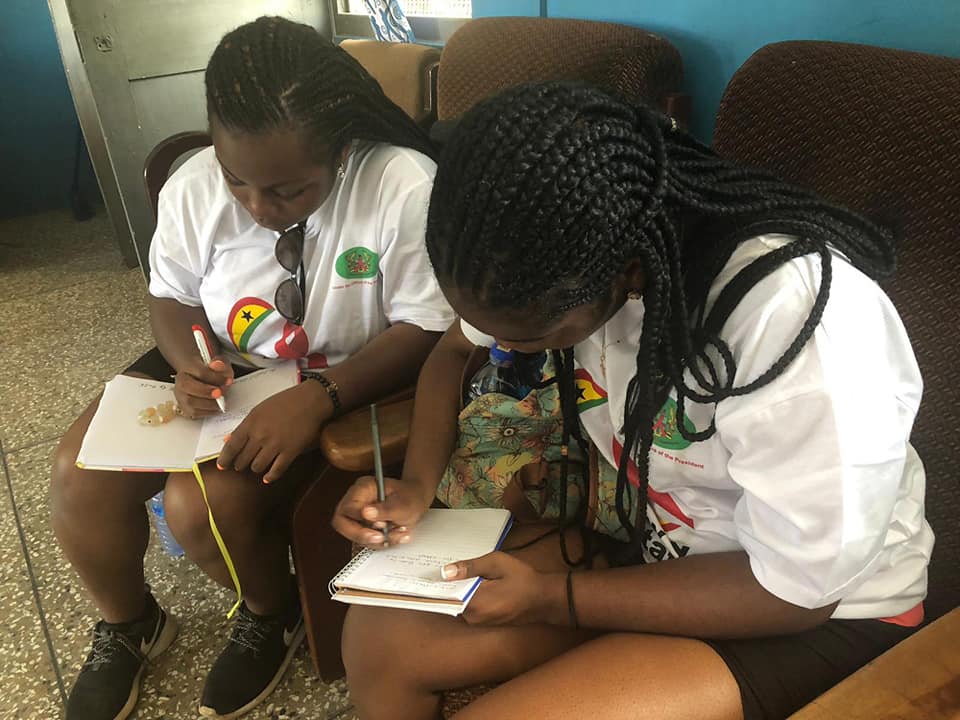 They had the chance to listen to harrowing experiences of some of the PLHIV on how they have been stigmatized in society.
Commenting on their experience, they expressed surprise at the intensity of stigmatization and wondered if enough education had not gone on in Ghana about what HIV is.
During debriefing period after the visit, Dr Comfort Ateh said, it was good that the came to Ghana to hear these stories for themselves, adding that, mostly, people in the developed world do not believe some these stories, and so when students such as these get to hear such stories, it helps them to appreciate what goes on in other parts of the world.
She also mentioned that, it would inform how they take seriously the issue of what had to be done to help with improving the lives of other people elsewhere after their education.